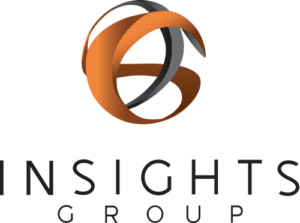 Insights Group provided our teachers with an informative and helpful professional development presentation on Managing the Emotion of Anxiety.
Robin and Tom created an easy to understand presentation, offering professional guidance to our teachers regarding symptoms of anxiety to be aware of and look for as we prepared for our students to return back to in-person education, post-quarantine. As a team, they guided us through an engaging discussion, following up with a reflection on the information. Above and beyond the presentation, they integrated fun prizes and rewards to acknowledge the teachers' experience during the pandemic and which left our teachers smiling. We highly recommend Insights Group for your teachers' professional development.
Kristin St. Hilaire
Principal, St. Mary Academy, Dover, NH
In preparation for returning to the classroom after remote teaching for months, we knew we needed to give our students and teachers the tools they needed to be successful.
The St. Mary Academy professional development team immediately thought of Robin Buckley, Ph.D., and Tom Grebouski, Ph.D., LCMHC, of Insights Group, as the perfect resource. Dr. Buckley and Dr. Grebouski have supported our students and teachers in the past, and we felt confident that they could help us during this unprecedented time. Dr. Buckley replied to our request for a teachers' workshop with enthusiasm. She succeeded in customizing a workshop that fit our current needs. It was important to her to make sure she knew her audience and provided us with the most accurate and relevant information. Since Dr. Grebouski had done a workshop for our teachers on supporting students with anxiety a few years ago, we were interested in a workshop to address not only student concerns about Covid-19 but also teachers' possible anxieties. Dr. Buckley immediately saw the value in that and put together an engaging presentation that was interactive and empowering. After the workshop, our staff felt more equipped to deal with anxieties that they and their students might be feeling. The breakout sessions offered small groups the time needed to ask questions and allowed for personal connections to be shared. The workshop was well thought out and purposeful. It helped build confidence by providing the tools our staff needed and reduced stress among all who attended. Dr. Buckley and Dr. Grebouski have a relaxed and calming effect on people. They were able to address a very complicated topic, with a lot of knowledge and compassion for our staff and students. In these unknown times, with more questions than answers, it was reassuring to have the Insights Group be there for us.
Kathy Behre
Math and Reading Interventionist, St. Mary Academy, Dover, NH
Dr. Tom is incredibly effective at getting the best results from his clients to hit their goals quickly.
Tom believes in treating his clients in a way to best address their needs and goals, but to get results so that their struggles and obstacles become manageable as quickly as possible. His approach works because he looks at his clients as individuals, rather than fitting into a typical mold.
QA, Valrico, FL
Tom Grebouski has been working with my daughter for a little over a year now. I cannot say enough about him.
Tom is absolutely amazing with children and adults of all ages. My daughter was going through an extremely difficult time with her anxiety. It was at an all-time high and greatly affecting her school days. As soon as we reached out to Tom he not only began seeing her, but he worked with my husband and me, as well. He also held a few workshops at her school on anxiety and met with her teachers to give them strategies to help her be more successful in her classes. This approach set the foundation for EVERYONE to be on the same page. It set our daughter on a path in which she could succeed because everyone around her understood and was trying to work with her in a similar way. This plan not only helped to ease her anxiety, but it allowed her to start taking control of her feelings and her fears.
There are so many qualities Tom has that I can rave about, but I think his accessibility and compassion are among the best. If we had questions, we could reach out to him and he would get back to us right away. The same held true for her teachers. He looked at our daughter and you could tell he was treating her for the person she was. He wasn't trying to get her to fit a mold or change, he was simply trying to bring the best out in her by giving her tools and strategies so she could gain self-confidence.
Tom truly cares, not only about his patients but about their families as well. The difference we saw in our little girl was AMAZING. He had a way of getting our 10-year-old to truly think. With every appointment, we saw so much progress. He had a way of helping her navigate the situations that seemed overwhelming to her and helped her to take things one step at a time so her day to day schedule became much more manageable.
Every day we see her confidence growing, we hear how she is using Tom's strategies and can see a tremendous difference. When we think back to a year ago, it is as if we are looking at a different child. She is doing so much better in school, her grades have improved, her attitude has improved, she is much more positive. When she has a difficult day, she can now reflect on what she could try to do differently the next time she is in a similar situation.
Tom was able to connect with her in a way we didn't know how to at a very difficult time. He guided us with calm compassion and extensive knowledge, letting us know it was going to be ok. He encouraged us, directed us, and mostly, he supported us.
I would highly recommend him, not only for children but for adults, as well. If you are looking for measurable results you don't have to look any further than Tom.
SB, Dover, NH
Dr. Tom has helped my daughter IMMENSELY. She was suffering from extreme anxiety about her barn/horse/trainer this past Spring. He's given her the tools to deal with SO much. And she's handling things so much better. Every time she talks to him, she's so happy and relaxed. He's wonderful, and we love him alot.
EF, Northwood, NH
You changed our son's life so successfully. He told me he scored 32 points during the basketball travel team try-out scrimmage game last weekend and had never felt more confident shooting. He said there was no one at tryouts that he would want to trade places with because his performance was one of the best. It is such a change to hear him talking so confidently. When I was worried about something recently, he immediately stated some strategies and ways to think about the situation to try to help me. He said he learned them from Dr. Tom and that they are really helpful.
NC
I love my sessions with Dr. Tom. He's helping me get over my scarcity mindset and scale my business. I'm very happy with how everything's going.
MM, Anchorage, AK
Dr. Robin has an excellent grasp of how to open conversations and pull on threads that help unravel thoughts and pathways to better understanding.
She has helped me with my control, my relationships with other women and my husband. During a particularly difficult time recently, she was able to help me decide some next steps with a special friend. I love that she is engaging and kind but very knowledgeable and straightforward in her sessions.
SC, Dover, NH
If you or someone you love is LGBTQ and needs someone safe and amazing to talk to I highly recommend Dr. Robin Buckley
at the Insights Group in Rye, NH. She specializes in LGBTQ 🏳️‍🌈 Psychology services for children over 11, pre-teens and adults. I've had the pleasure of getting to know her and she is truly an amazing woman who instantly makes you feel at ease and safe.
Missi Pitcher
Owner, MaxCharles Salon & Spa, Greenland, NH
Doctor Buckley is an outstanding person, helping my sister and I with many things, including self awareness.
Through her classes, Empowering Girls and Psychology In Our Lives, we have learned to condition our brains to value positivity and kindness. My sister and I both agree that she has taught us so much that will continue to help us in the future. The things she has taught us have made it easier for us to transition into a new school. Overall she creates a comfortable environment for kids to be relaxed and she makes it easy to express yourself. We are very thankful for everything she has done.
SC & BC, Saco, ME
I was worried about my teenage daughter and felt helpless.
She finally agreed to meet with Dr. Robin after having a panic attack. Knowing she was about to go off to college, she finally understood she needed to address her mental health. She had been to therapy before but had never connected with the therapist. She quickly and naturally connected with Dr. Robin and started to open up to her immediately. I could just see this huge sense of relief come over her after the first session. After a couple of more sessions, I saw a complete 360 with her. She lifted out of her depression and she started talking to me. It's as if she now had the tools to be able to express herself and feel confident in what she had to say. She put the sessions to use and did the work to help herself. She values Dr. Robin's advice, respects her as an expert and opens herself up to accepting help. She is now a happier young woman, much more confident, more expressive and more motivated. I am not worried about her anymore and as a mother, that is the greatest feeling I could have. I am so happy we got her in with Dr. Robin, it has been life changing. In addition, the office is warm and inviting. As a patient there you will not feel intimidated or out of place. It feels like a safe place and immediately puts you at ease. I have found Insights to be extremely responsive and I know if help is needed outside of an appointment, I can get it. They genuinely care about you.
Lisa, Stratham, NH
I absolutely love [Elian], I am so grateful to have a therapist like her.
She is the best therapist I have ever had and her energy is warm, comforting and safe. I love speaking with her and she has truly levelled me up and helped me with so much. I feel lucky to have a therapist like her. Everything she says she speaks from her heart, she listens, educates, motivates, and her words have kept me going.
Candice, Exeter, NH
Elian has been wonderful working with our daughter.
Our daughter has generalized anxiety as well as food allergies. While our daughter is only 10, Elian has really been able to have Abby engage in wanting to lead her best life. The small goals set along the way have lead to increased self-confidence as well as happiness.
Tracy, Hampton, NH